Hi, I'm Floortje.
Driven by my motto "Let's Grow Together" I am determined to bring a positive wave of change into the world. As a brand strategist, bestselling author, business mentor, philanthropist and relentless optimist I'm on a mission to help entrepreneurs develop the Leader Brands™ they deserve to have.
I STRONGLY BELIEVE….
……. that purpose driven entrepreneurs like you have the earth-shaking potential to be legendary leaders and leave their powerful legacy. I have an infinite commitment and determination to enable entrepreneurs to perform at their best, motivating them to make a meaningful impact in their unique section of the world while creating the profitable business they desire.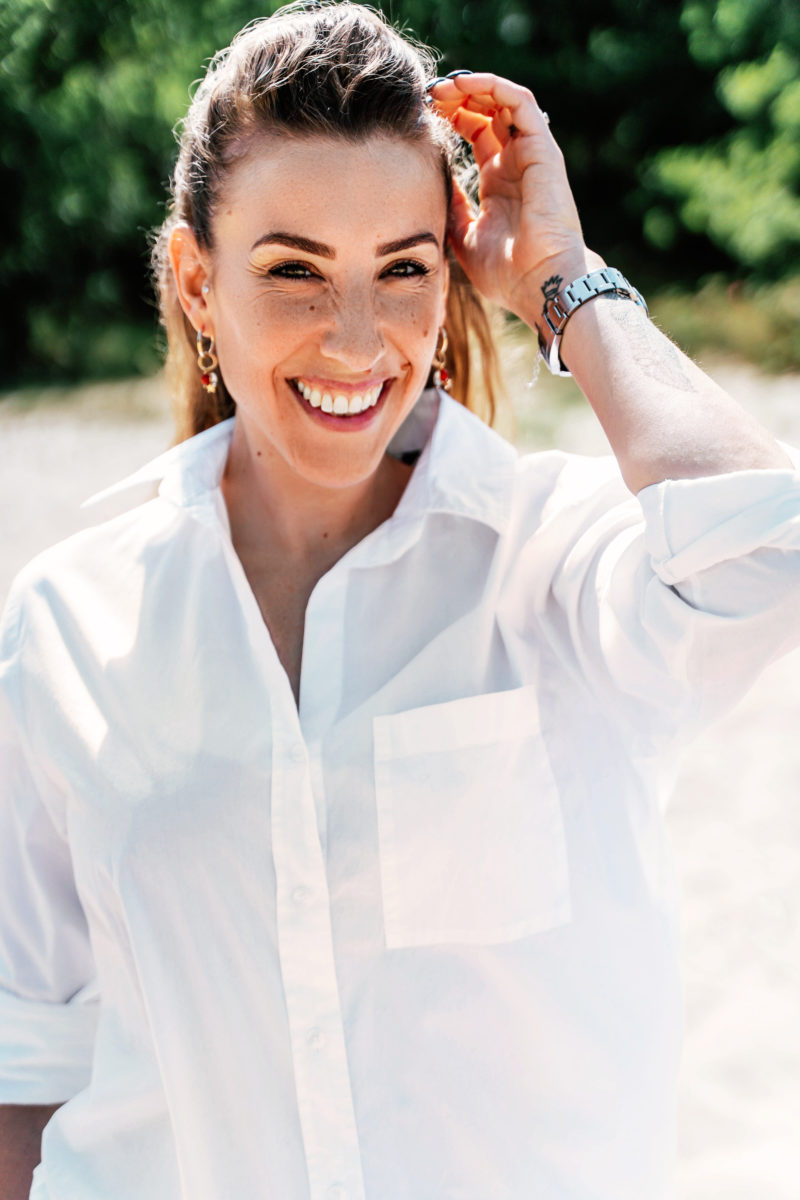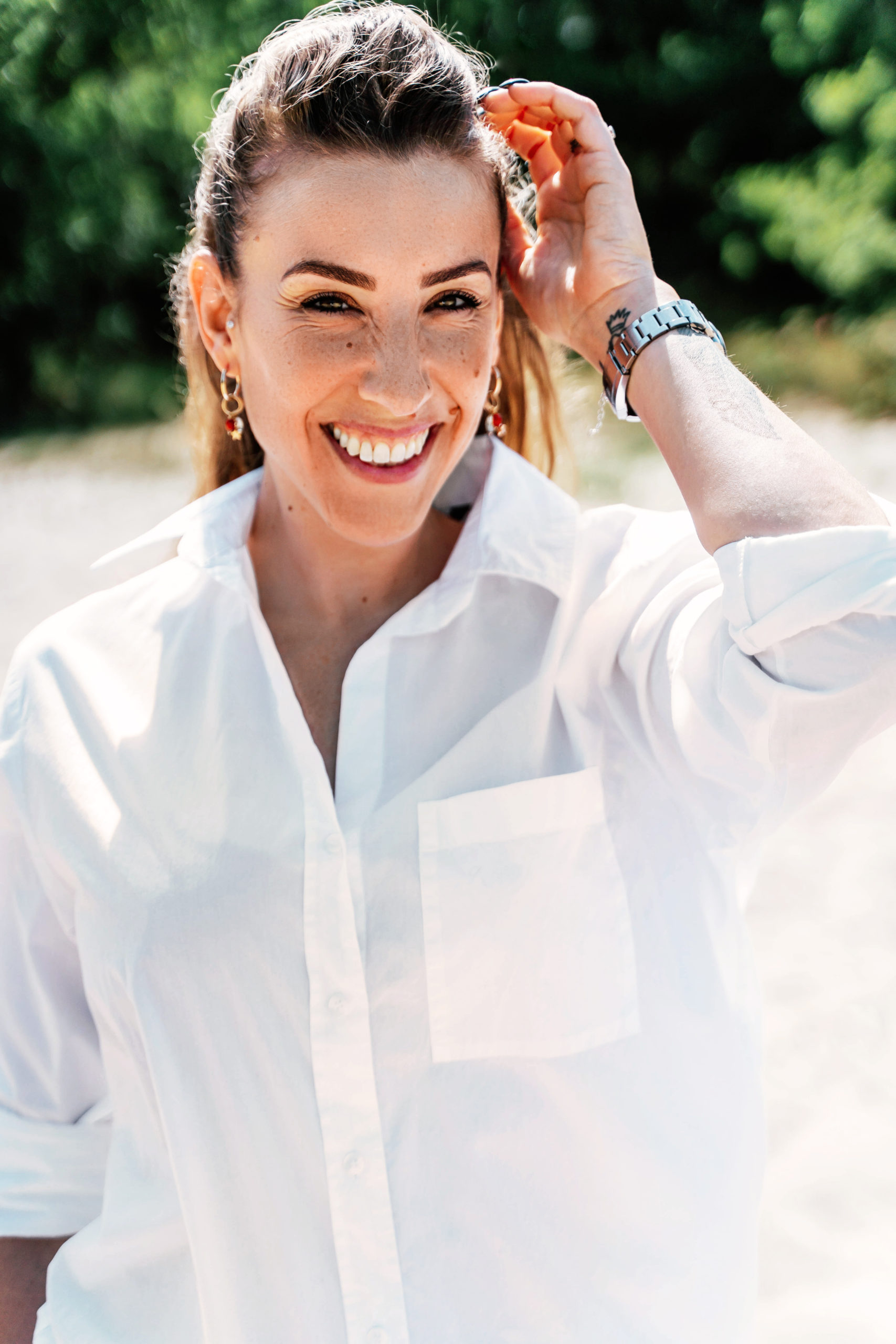 SOME RANDOM FACTS ABOUT ME:
When I was young I wanted to become a musical star. I was literally singing and dancing all day. Luckily I now have my two oldest daughters that truly think I have the best singing voice in the world (which I have not… trust me!)

Till my 18th I played volleyball on a professional level. I quit because of a back injury and because I went to university. I'm so grateful for all the lessons I've learned about commitment, being a team player, winning, losing, progress and dedication.

I graduated in Fashion & Branding. Although I chose a different direction for my business, I still have a strong love for fashion and style. (yes I have a loootttt of bags and shoes.)

When I was 21 I moved to Singapore to study and explore the world. It was one of the most memorable times of my life which also led towards my personal development journey.

At my 23rd I hit rock bottom and I knew I had to do something totally different. That was the moment that I started researching my mind and my authenticity, and I invest in my personal growth ever since.

I gave birth to our first baby when I was 25 and to the second just 1,5 year later. My hubby and I both decided to start our individual entrepreneurial journeys when both girls were under 2 years old. Challenging? Yes! Best choice ever? Absolutely!

In 2018 we moved out of the city to a village close to the forest and the beach. I love being in nature and I love to see my kids feeling free and adventurous.

I LOVE food! I mean real good, delicious, quality food! No better way to spend the weekend than being with friends and family while cooking and eating.

I'm a no-nonsense, tough love, let's cut to the chase kinda person (and coach). I always see potential in people that they often don't even see themselves yet. I believe there is nothing more powerful (and beautiful) than to see someone exceeding themselves and their own expectations. No fluffy talk-about kinda stuff, but real action, real breakthroughs and real results – all from a place of authenticity and purpose.
I am a mom of three, married to the love of my life and understand and appreciate the value of freedom and building a business that functions as the vehicle to live my ideal life. I love to spend time with my family and travel the world. In the past few years, I've been able to build my international businesses, while taking 3 months of per year to create precious memories with the people dear to me and to give back to society.
The formal bio
Floortje Lopes helps businesses to transform into remarkable and influential brands and is the brain behind the (brand) strategies of multiple successful companies worldwide.
She recently committed herself to help ambitious professionals, speaker and authors to build a memorable, authentic personal brands and help them to spread their ideas and message.
For over 15 years Floortje has been working on analyzing, developing, building and growing brands on a daily basis. It is her passion to combine good strategy with the psychological and the creative side of brand building.
Besides brand development projects Floortje has helped thousands of entrepreneurs to greater impact, bigger financial success and more fulfillment through speaking, coaching and trainings. Judging from the opinions and experiences of other people the special opportunity to work alongside Floortje is nothing less than life changing.
What do people say?
"Floortje has changed the way I think about myself and my brand completely. Opportunities are endless. She brings a wealth of very useful information in a practical and inspiring way.
"If you are ready to step into your role as a Leader in your field, Floortje is the go-to expert to make that happen."
"Floortje captured the essence of branding in a brilliant, profound, yet simple way that I've neverheard before. If I would have known this when I started my businesses it would have saved memillions of dollars.
Want to learn more about my personal life journey and read about my obstacles, life lessons and the golden nuggets that brought me where I am today?
Download my chapter "From Fitting In To Standing Out" from the book She is Unstoppable vol.2 for FREE.
Hopefully you find inspiration, recognition, motivation and drive to go for the life of your authentic desires.