Are you an ambitious entrepreneur who's beyond READY to create bigger and better results? Do you want to build and grow a brand that unapologetically represents you and your personality?
Are you ready to take the market by storm and attract the right clients with your impactful message?
Then you've come to the right place….
'Don't just aim at standing out. Become the only option in the mind of your ideal client!'
You know that in order to bring your business to the next level you need to be more visible to the right audience with a rock-solid message and unbreakable confidence. At this moment you are aware that you're not fulfilling your full (brand) potential and the chances are that you are being overlooked in the crowded market.
Because in an ideal world your dream client would just automatically appear at your door ready to buy whatever you offer. But in reality you find yourself working hard to get clients and only get results that don't even measure up to the big goals you have.
Maybe it feels like your brand is all over the place. It could feel like you're hiding or playing small. Maybe you feel overwhelmed and have lots of ideas, but have trouble implementing them. It could be that you have no idea if what you're doing is on-brand or totally off-brand. Or that it feels like your brand doesn't represent you and your vision (anymore).

The bad news is… it doesn't matter how many marketing tactics you implement, webinars you attend, color palettes you save, or hours you grind. 
If your brand isn't aligned, you hinder your growth and limit your possibilities.
Imagine this….
What if you could…
Build a PROFITABLE business with a brand that truly feels AUTHENTIC and represents YOU.

Master the EXACT elements that are important for attracting ideal clients on an intuitive, emotional, and SUBCONSCIOUS level.

Have a CRYSTAL CLEAR and consistent message that sets your own soul ON FIRE and have the right people drawn to you automatically.

Claim your LEADER positioning and work with the best clients that value you and happily pay what you ask.

Increase your INCOME together with your level of IMPACT without convincing, pushing or bribing anyone.

MAXIMIZE your potential and build your PROSPEROUS and fulfilling life and business.
So what actually stops you to have all this?
Here are a few things I've seen with clients when we started working together:
Constantly second-guessing your niche, product offer, focus, and overall message.

Letting imposter syndrome and self-consciousness about your value stop you from showing up and getting visible.

Not knowing what makes you different and amazing in the eyes of your ideal client.

Feeling like you have a brand that does not resembles YOU (anymore) and is a far cry from your authentic personality.

Working for your clients and customers 24/7 instead of making time to grow your own business.
If any of those points sound familiar, let's change this together!

Introducing the Online Brand Accelerator
This value-packed and practical online program helps you to build your Leader Brand: a successful, powerful and profitable brand that makes a major impact. The OBA is created for you to dig deep, craft your crystal clear, rock-solid message and realize your full (brand) potential.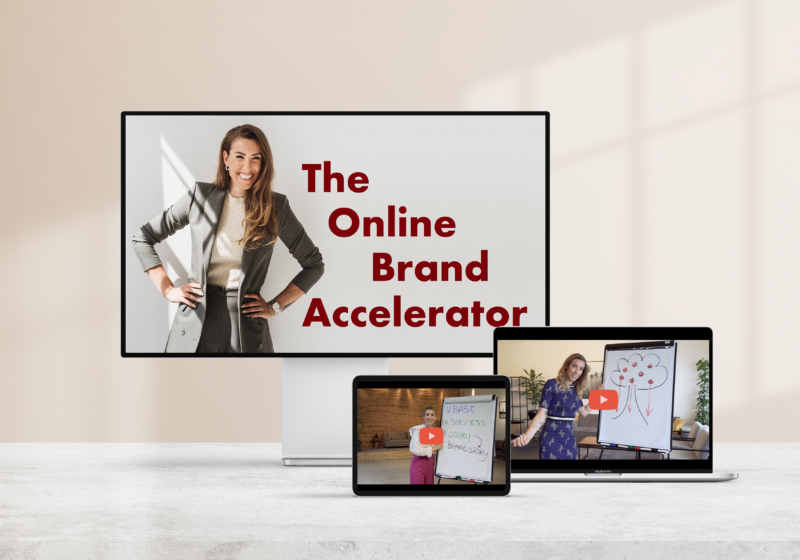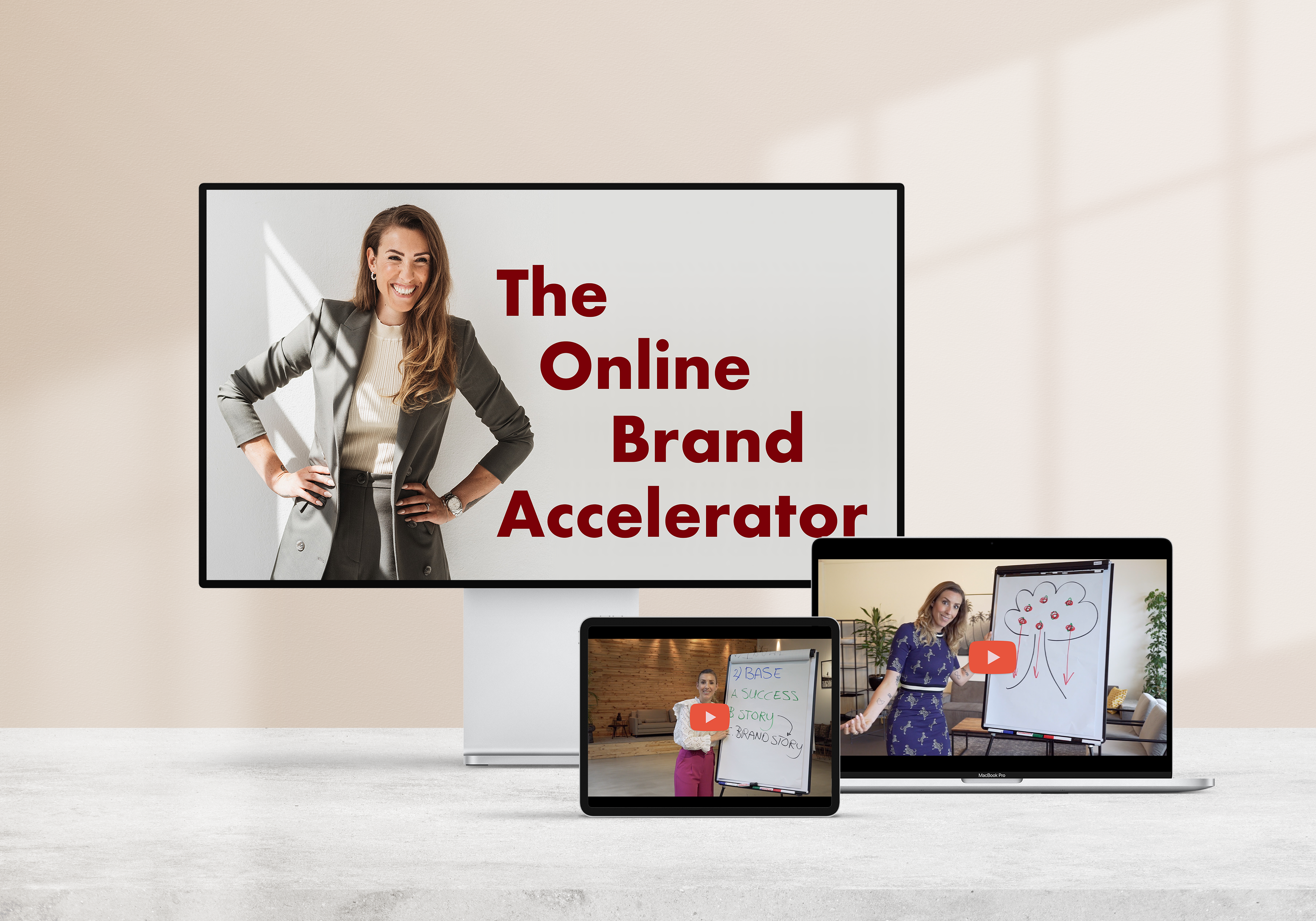 A high energy 4-module course that guides you through the exact steps you need to unlock your brand power, play a bigger game, position your business as the expert in your field and start connecting with your best audience on an emotional and subconscious level.
And all of this while feeling successful and confident….
What do people say
"The Brand Accelerator has completely changed the way I think about my brand and business. Possibilities are endless. This program brings a wealth of very useful information delivered in a strong down to earth way."
"What a well-spent money and time this Brand Accelerator! A nice fast-paced program with lots of knowledge, examples and insights that you can use immediately. The mix of instructions and practical exercises ensures that you not only learn the information and feel the inspiration, but that you also apply it directly to yourself and your business. And after those steps and insights I only want more, right now! My head and my heart, are buzzing!"
What's inside the Online Brand Accelerator?
Module 1: Your brand as the foundation for your tremendously successful business.
Find out why you don't have the results you desire in your business right now and how your improved brand can support you with this.

Understand how the human brain works and what to do to truly stand out as a Leader in your market.

Discover the biggest benefits of exquisite branding for your business and how it helps you to achieve your goals.

Unravel and remove the habits and thoughts that stop you or slow you down in this moment.
Module 2: Stop sabotaging your success and potential immediately.
Understand what is hurting or harming your brand and which branding mistakes you want to stop making ASAP.

Discover how your brand can turn into a prison and limit your growth and possibilities.

Find out why the last thing you want to be is a copy cat.

Get ready to make your brand work for you, not against you!
Module 3: Create your powerful, authentic and remarkable brand.
Receive the most powerful framework for building your authentic and profitable brand -ever.

Enhance your credibility immediately and craft a hard-to-miss personality for your business.

Pinpoint your niche for once and for all and craft the magnetic message that represents your tremendous value and uniqueness.

Master the exact elements that are important for attracting ideal clients on an intuitive, emotional, and subconscious level.
Module 4: Realize your full potential as an entrepreneur.
Find the motivation and confidence to play a bigger game in your life and business.

Uncover your superpower and unleash your Brand Power.

Discover how to realize your full potential as an entrepreneur and increase your unique impact in your section of the world.

Create your 90-day plan for implementation and maximum results.
I'M CURIOUS….
How much does this cost?
With the Online Brand Accelerator I wanted to create a course that is accessible to purpose driven entrepreneurs in any stage of their business. It's for the ones who want to build their Leader Brand and are ready for more income, more influence and more impact.
(Yes, it is a branding program, but it's not just for starters. The course is packed with tips that will benefit every entrepreneur that is seeking to go to the next level and want to show up consistently and authentically in front of their audience).
Therefor you can get started TODAY for just one payment of € 197.
Hi I'm Floortje
For over 15 years I have been obsessed with branding and brands, and observed, studied and analyzed their influence. I've started my personal development journey at the age of 23. It was already back then that I discovered the power of authenticity, purpose and impact.
And very soon after these insights and epiphanies I started to glue all these things together. In a nutshell, that's how the concept of Leader Brands and the Leader System came to life.
Purposeful branding, meaningful businesses, leadership, impact, authentic connection. Back in 2010/2011 people thought I was crazy. Branding was not as popular as it is now. Authenticity was far from being the buzz word it is today. And purpose was definitely not yet being exploited for the sake of hidden financial agendas.
Today the world functions different. I am glad entrepreneurs are taking more ownership, companies understand their responsibility to make a positive impact, people step up as leaders. The downside? It became so popular that all these terms became blurry, infected with fake promises, hyped without soul.
This world needs more leaders. Authentic, sincere, purposeful and true Leaders. That is something I still strongly believe. Leader Brands are more relevant than ever. There is absolutely no contradiction in making money (𝘭𝘪𝘬𝘦, 𝘎𝘖𝘖𝘋 𝘮𝘰𝘯𝘦𝘺!) and being impactful. It is the integrity that makes the big difference.
I feel my drive and determination spark every day, fueled by my vision and purpose. To continue the path I have been walking for 10 years. With terms that are now maybe cliché, but that, for me, come from years and years for experience, backed up by tons of research and proven to work by real life results.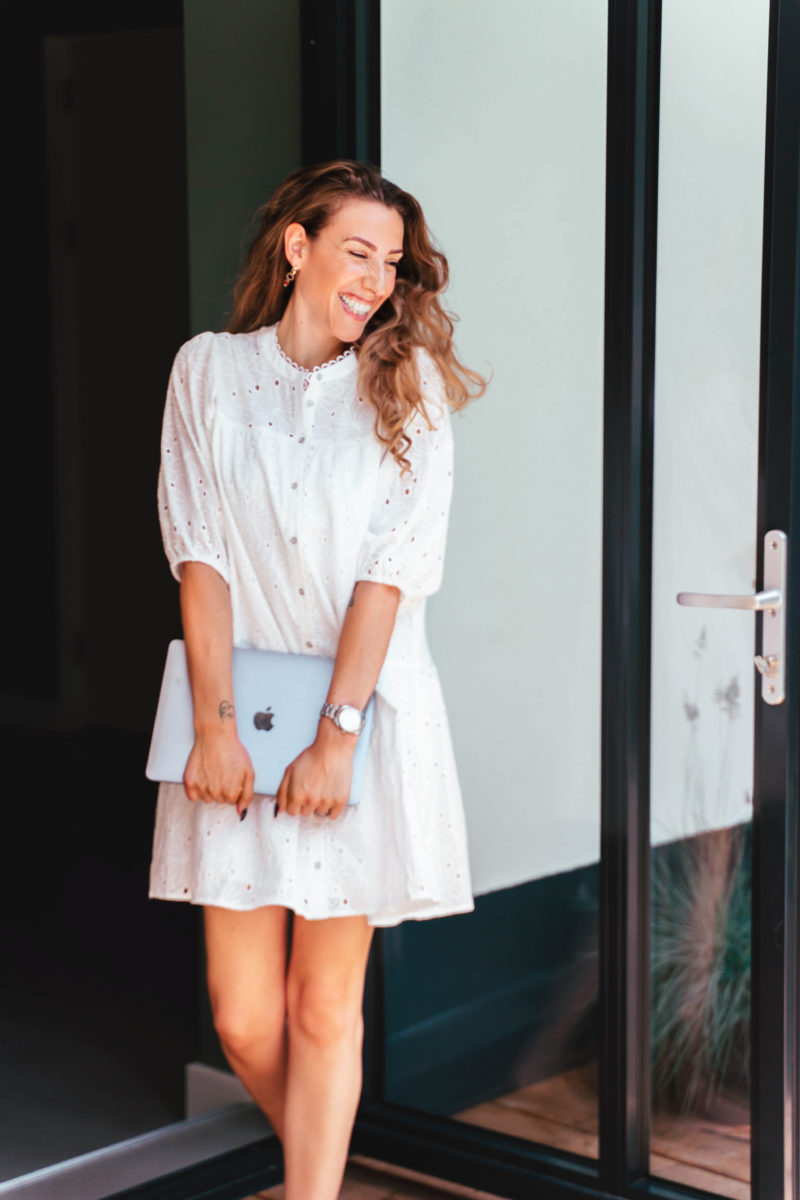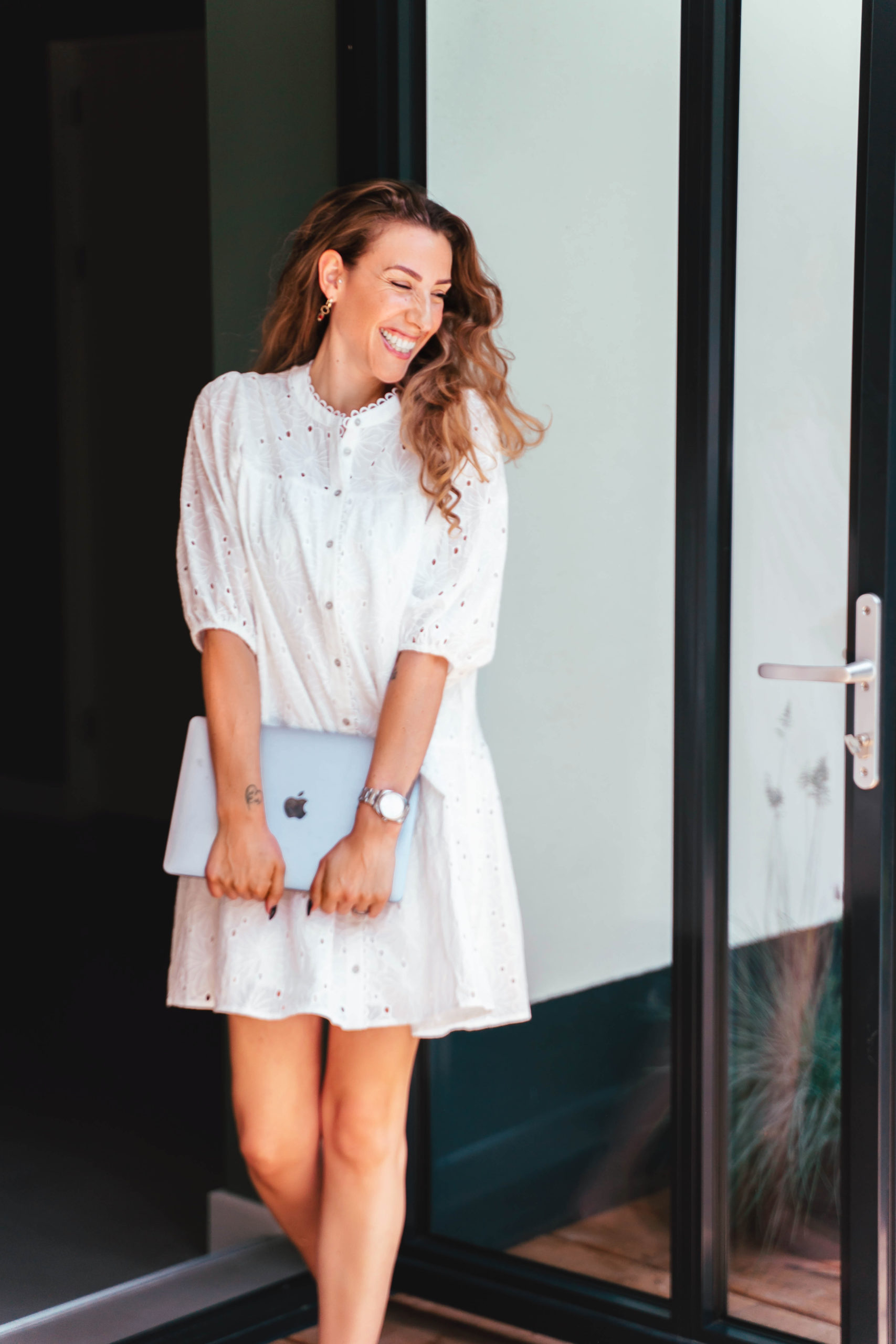 What's included in the OBA?
4 modules with extended training videos inside. Don't expect a slide show with a voice-over. Be prepared for some unfiltered, high energy, knowledge-packed trainings, delivered in my passionate way of teaching.

Your personal workbooks with practical exercises to structure all the information and your insights for maximum integration.

Planning pages to boost implementation and fire up results (that's what we like, right?)

90-day goal planner (Yup, get ready to buy yourself a gift when you hit your goal)
After the Online Brand Accelerator you have….
A framework to return to again and again, if you are ever feeling stuck or unclear in the future.

Unshakable insight in your niche and how to connect with them so they are drawn to you.

A new understanding of the subconscious and invisible forces that are influencing your brand's results.

New super clear messaging that'll have your clients opening up their wallets without hesitation.

A customized action plan for the next 90 days to implement what you learn into your brand strategy.
What do others say
"WOW! This is a program where you are completely overwhelmed with cracking good, actionable information about building your brand. I was able open myself up to all the information (So much! I love it!) that Floortje gave."
Not sure if the Online Brand Accelerator is right for you?
The OBA is for you if:
You've got your sights set on changing the world, making tons money and running a business that sets your heart and soul on fire.

You're ready to roll up your sleeves and figure this branding thing out once and for all, putting in time and turning your brand into a magnet to attract your dream clients.

You understand that taking the time and money to invest in your brand makes everything else work so much better.

You feel a sense of urgency to make an impact in this world and (deep down) believe you have something special to give.

You want to experience a powerful transformation and are ready leave your comfort zone to do greater things.

You're an action taker who isn't just going to watch some training videos and never implement. We provide the training and resources, but you still need to do the work!
BUT….. this program is not for you if:
You expect guaranteed results – we know what we teach works (because we're doing it ourselves) but we can't guarantee specific results from following our advice. I hate to break it to you, but no one can make that promise!

You're an idea chaser – if you're constantly chasing the next idea and never getting anything off the ground, this isn't a fit for you. Building your brand takes dedication, commitment and focus.

You don't like to be challenged and do things different to get new results.

You rather stay right and are looking for proof that you're doing things right.

You're looking for a quick fix or are not willing to dedicate time to the implementation of the program.

You don't have the strong urge to make an impact in the world with your knowledge and gifts.
YOU HAVE THE POWER TO CREATE ANYTHING YOU DESIRE.
Decide NOW is your time to show up, stand out and get noticed.
Success isn't luck. Success isn't a tricky, puzzling concept that only others get to enjoy. It's showing up every day with dedication and purpose. (Okay…. Backed-up by a strong and compelling Leader Brand. But I've got you covered with this one.)
Here's what I know: you are enough RIGHT NOW.
There is nothing you need to be more, before you can succeed.
You don't have to sound like a sleazy marketer to sell your products or services. You also don't need to change yourself to be more like any other (seemingly "more" successful) entrepreneur or fit the mold. (Whose mold is it anyway, am I right?!)
You have the potential to be as successful as you want to be. You have everything you need to be heard, seen and paid as a Leader. You got what it takes to build and grow your profitable and meaningful brand.
You find your success when you uncover what's already inside of you. Through my Online Brand Accelerator course, I'll help you find that inner Leader Brand that's dying to come out.
'YOU HAVE TO WORK ON YOUR BRAND FIRST, BEFORE YOUR BRAND STARTS WORKING FOR YOU.'
It doesn't matter where you are in your branding journey.
You might be just getting started. Or you might be a seasoned entrepreneur.
This process will work for YOU. This doesn't take any special know-how or skills. It only takes committing to the experience and getting ready to dig deep.
Are you ready to transform YOUR brand into a LEADER BRAND?
Register NOW for the Online Brand Accelerator for just €197,-