IT ALL STARTS HERE….
Your amazing, unique, inspiring path to leveling up your thriving, PROFITABLE business that totally feels AUTHENTIC.
A business that gives you the time freedom, financial freedom and personal freedom to live a life of purpose without apology or regret.
Is this you?
You know you can be impatient, scattered and restless when it comes to reaching your goals.

You have reached the limit of your time and capacity to serve clients and there is no more space for you to grow your numbers with your current model.

You feel something's holding you back from realizing your full potential or you're not even sure what your full potential is and how to tap into it.
But….
You want to wake up every day knowing you are living your best life, making an impact and sharing your success with the people dear to you.

You feel a sense of urgency to leave a legacy and be seen as the Leader you know you are!

You've been at the business game for some time and you just know that by scaling your business you'd be able to play at a higher level and create more freedom and impact.
Sounds familiar? Then the Level Up Mentoring is for you!
The goal of the Level Up Mentoring is that you will outperform yourself and realize your authentic success on your terms. In this period we create extreme clarity. You will be continuously challenged. We identify the places for growth and improvement; personally and strategically.  We set and work on your concrete goals so that you expand your brand and company in the relevant areas. We achieve this through a combination of personal coaching, business mentoring and accountability.
We dive in, find and translate personal issues and challenges to your company. You can optimally tap into your leadership, make considered choices and overcome obstacles and create the results that are important to you – and you might not even think that is possible right now.
Real stories from real people
"Floortje has been more than a business coach for me. She took on the role of an advisor, listener, motivator, and devil's advocate when necessary. I appreciate her ability to listen beyond words, challenge my assumptions, and thinking with me in possibilities. The result of the Level Up Coaching was, on the one hand, the birth of a totally new business, my second company with a specific target audience and plan how to achieve my next milestone, and on the other hand, my mindset and attitude towards myself has changed. The biggest difference now is how much more compassionate I am with myself, how I am living love as a core value in everything I am doing and I discovered what authenticity means to me and how to embed this in my business and with my team. I would recommend Floortje to any other entrepreneur who wants to take their branding beyond colors, fonts, and visuals but start from their heart and unlock their purpose deep down in their core."
Franziska Schaadt, Founder Outgrow Yesterday and FRANSCHA.
"Thanks for everything. I am so happy with how everything is going now. I have received such great advice and tools and I have more and more peace in what I am doing and where I want to go. With the help of your strategies, insights, and tools I now stand where I have worked so hard for. I'm going on holiday for a long time with peace of mind and everything is going on here, great! Because of the coaching program, I really get more fun out of The Souks. I even had my highest turnover ever last month, while working less. From start to finish, I have increased my turnover fivefold. WOW!"
Sandra van Aanholt – The Souks
Why me?
Fortified with years of experience (I never preach what I haven't practiced!), relentless passion to challenge people to see and live their full potential and crafted to suit anyone who's ready to go next level without trading their authenticity and freedom for it, my coaching will show you the ropes how to combine purpose with profits, help you build out a powerful, personalized strategy, and give you a masterful grip on intentional entrepreneurship.
I'm not here to give you all the answers. I'm not going to tell you what to do. I'm not the kind of coach who's going to listen to your excuses and your stories. My role is to challenge, inspire and trigger you so you find YOUR answers and you are motivated, focused and confident to take massive action and create YOUR wildly profitable and authentic business. Not mine…
Let's turn your business into the vehicle to live your most ideal, authentic and inspiring life!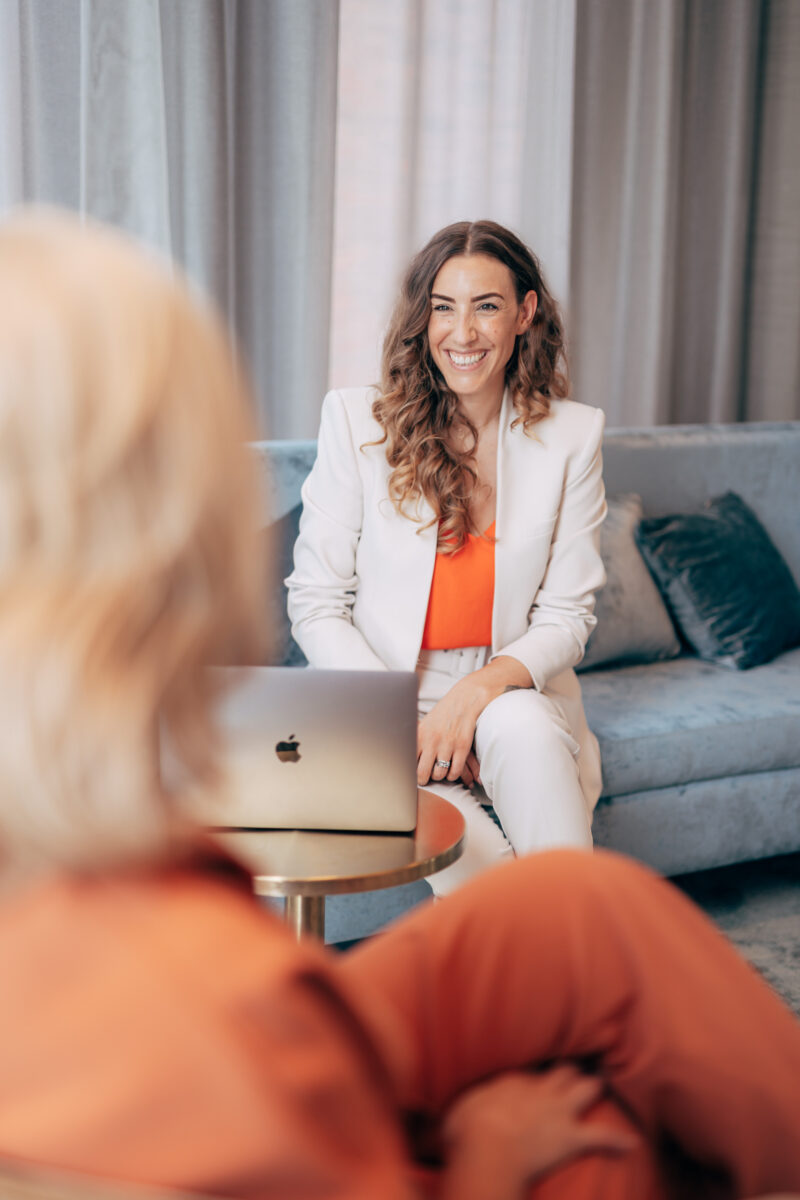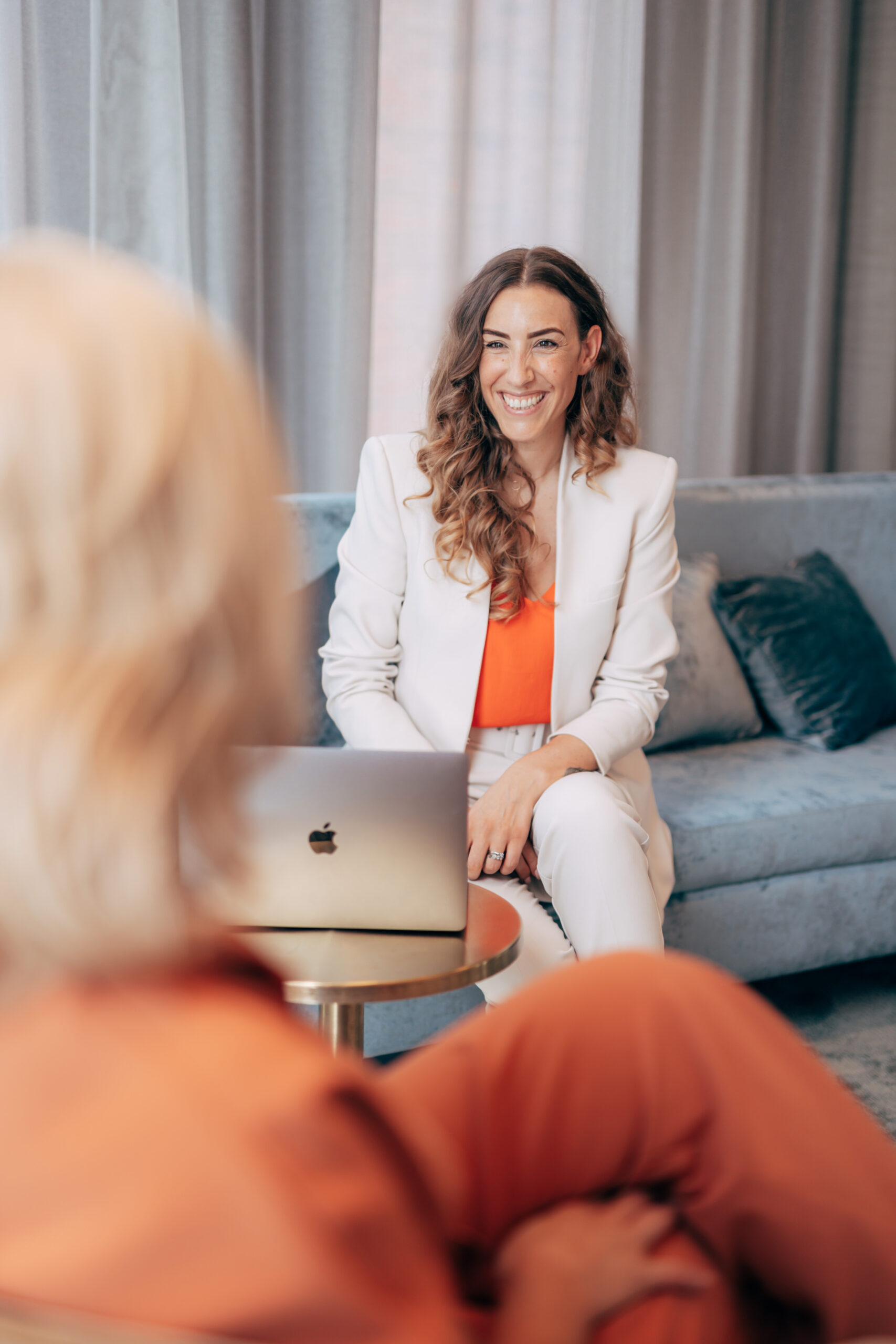 What can you expect?
As it is a very personal journey, which will be fully focused on you along the way, it is a little more difficult to give concrete points. Of course, you have me at your side for 6 months and my brain and advice available in your company and life. Below you can see which steps and parts are at definitely included in the coaching.
8 deep dive coaching sessions of an average of 1.5 hours (to be planned in consultation with you for 6 months).

Identification of personal obstacles and active guidance to overcome them.

Monitoring of the process towards the set goals and guidance in current and longer-term situations.

Focus calls of 20 minutes every 2 weeks (scheduled) for optimal effectiveness and accountability.

Feedback, suggestions, and adjustments regarding branding, strategy and marketing and sales throughout the entire period.

Email and phone support in case of unexpected obstacles or challenges – you have me on speed dial (Up to max. 1 hour per week.)
Real stories from real people
"Entrepreneurship at the top level requires a lot from you. And to keep challenging yourself, collecting the right people around you is important. Floortje is such a person. She challenges me and triggers me not to go one step further but three steps. When I made the choice to quit my successful business last year, I couldn't think of the mega process that would be set in motion. Floortje kept me on my toes and made sure I kept my focus.
We have created my new company, which I had had in mind for a long time, from scratch in the last few months. And that process resulted in my own personal growth too. With her clarity, confrontation, love, and support she guided me to break through, so that I could actually experience my own next level. And most important: she made me really love my business again. I am very grateful for her trust and belief in me. Giving me that push all the time, even though I didn't always like it in that moment, haha! It was exactly what I needed. And no one else could have done better than her."
Issa van den Berg – Issa Company
Investment
Investment: € 24.997,- .
A payment plan is possible in consultation with my team.
The Level Up Business Coaching is not for everyone. I carefully and consciously select the ambitious entrepreneurs who are ready to do whatever it takes to create a life and business on their own terms with massive impact and success.
Let's find out together if the Level Up Business Coaching is for you!
Fill in the application form below and we plan a call soon.
I've already had quite a bit of coaching, but never someone like Floortje. She is professional, asks deep questions that you don't hear in standard programs, she really makes you think. What I liked is that she really looks at where I wanted to go and she continuously kept me sharp on the way whether I was making authentic choices or choices based on my old self.
I started to work less, earn more and I can really make authentic choices now!
The questions Floortje asked really made me think in a different way and therefore made different choices. In addition, Floortje was an example to me of someone who has achieved what I want to achieve, in terms of her business, family and financial freedom. Through the intensive and personal contact she has really given me the confidence that it is also possible for me (as a newborn mom) to be financially free.
I would definitely recommend Floortje because she is really personally involved with her coachees and is therefore very well able to help you further in achieving your goals. Also, Floortje listens bizarrely well, remembers a lot and makes herself available for clients like me. As a result, I really had the feeling that I was not alone in my level journey and could always turn to someone with questions. That meant that I could continue to grow superfast!
Kim Rietvink
The level up coaching is for you if:
You are ready to challenge and elevate yourself and step up your game.

You're ready to roll up your sleeves, putting in effort and making your business that vehicle that supports you (and your family).

You've been at the business game for some time and you just know that by scaling your business you'd be able to play at a higher level and create more freedom and impact.
And you ready to break through because….
You are no longer willing to give up on your freedom just for bigger financial results.

You don't want to trade your authenticity and purpose for a bigger paycheck.

You can feel overwhelmed by the process, your own mind and your competition.
If this is you, fill in the application form below and let's hop on a call soon!
I believe….
There is absolutely no limit to the success, wealth and abundance you can create and experience in your life and business. I'm sure you are driven, ambitious, and you desire to create the change you want to see in the world. I am convinced that your business is and should be the vehicle for you to live your ideal life, and I want to guide and empower people like you how to accomplish this dream and elevate yourself to legendary levels.
I believe you and I are the leaders our world needs. If you stand for something, if you have a vision, if you have your purpose, and you're daringly taking action to accomplish and achieve it, then you are well on your way to leaving a legacy.
All I ask is that you are willing to pay the price for this life-changing journey. You have to first admit that you want this, dare to say it out loud, take the actions, pay the consequences, and reap the unbelievable rewards.
I dare you to dream big and take action to create it — I think nothing is impossible. Uncover your greatest desire, identify your why, tap into a growth-mindset, use the right strategy for you, trust yourself fully, and confidently believe this is all possible.
"Almost impossible to describe what this woman has taught me in the Level Up Coaching. I have already worn out a lot of coaches and made a lot of investments. Most of them in America. Because I wanted to be coached by the very best in the world. In terms of strategy; in the field of online marketing; in the field of growth hacking. And with choosing Floortje as my coach, I knew: I want to learn more about entrepreneurship on a completely different level. Bigger. More powerful. With more ownership and leadership. And that is exactly what she gave me. I've stretched myself tremendously, I've grown SO MUCH business-wise and I've learned what you can create when you combine high commitment with low attachment. I've learned to be a REAL entrepreneur, to show up in the most authentic way and to know that it's 'just business' and your emotions are not part of it. This woman has a special place in my heart. She is the real deal. 100%! I know very few people who have her skills, her expertise, and her knowledge. Which makes you, as a successful entrepreneur, REALLY run your business in a different way. Which not only gives you the best results in your own company, but also the most valuable results for your clients. And THAT is priceless. Floortje makes no bones about it. And she knows what it takes to play at the highest level. Thank you Floortje for showing me the way!"
Deisy Amelsbeek
If you're on this page, it's because you have something special inside of you that is waiting to come out.
Because you're destined to go where few before you have gone.
Because you've got a spark way down in your soul that's asking to be turned into a blazing fire.
It's because you know you're ready for the next step.
Do you think you have what it takes to be in the Level Up Business Coaching?
GREAT! Fill in the application form below and let's hop on a call soon!
Fill in the application form!